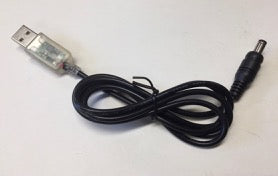 USB Battery Charger
This trick little cable has a voltage booster built into one end that will take the 5V from a USB port and boost it to 8.4V to charge a bike light battery.
Have a USB port in your car? Use this to charge on the go.
Need to top up your battery at work? Plug this into your laptop and your good to go by the end of the day.
---
---
We Also Recommend