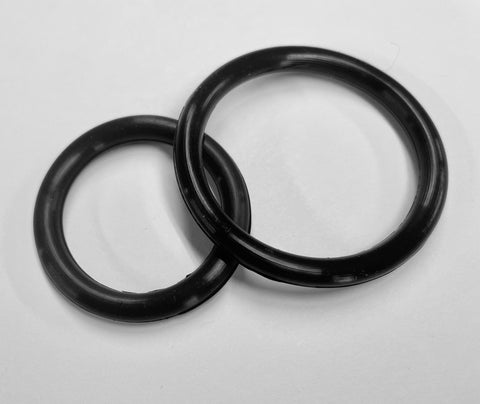 Replacement O-Ring/Set
Replacement O-Ring Set
Made of Silicone Rubber. A available in red or black. Set includes both sizes - 40mm and 50mm.
Silicone Rubber stays flexible in cold weather.
O.D. Ring sizes: 40mm, 50mm x 5mm thick
Fits all Gemini, Gloworm and Magicshine Bike lights and many others.
For the Gloworm remote the 40mm size is stock. Use the 50mm if the stock is overly tight.
---
---
We Also Recommend